Capsules
Use the Find My Capsule tool to find your department's capsule.

What are Capsules?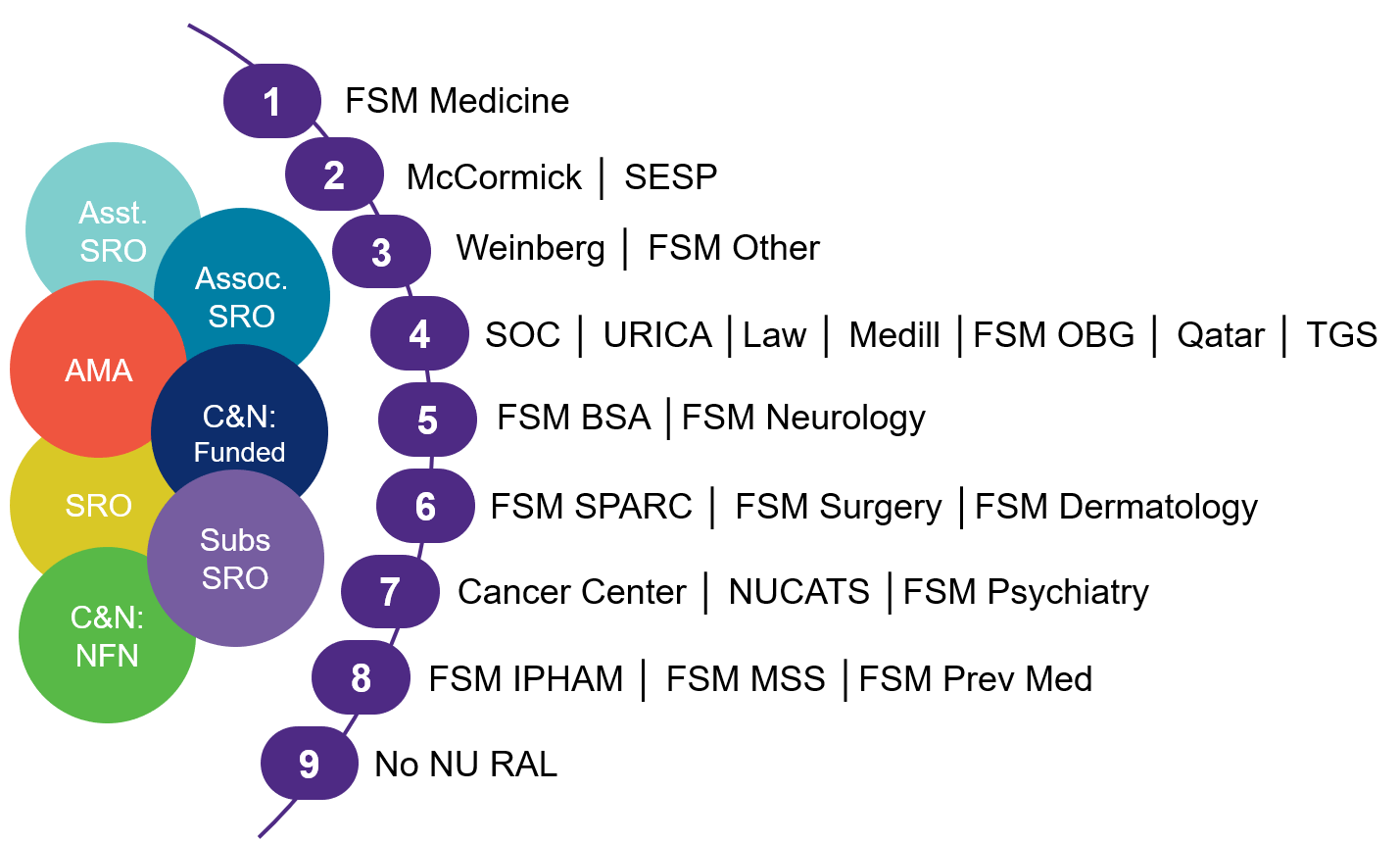 Capsules are constituency assignment units formed by matching groupings of departments with a dedicated SR team made up of one SR staff member per business process.
Nine capsules in total.
Each capsule includes a dedicated Sponsored Research Officer (SRO) and Awards Management Associate (AMA) as well as members of the Contracts and Subcontracts teams.
The Business Systems and Operations team provides support to capsule teams across the entire sponsored project lifecycle.

Capsule Goals

FAQs
How do I find out which capsule my department is in, and who is in each role within the capsule?
Who do I contact if I have a question about a proposal, change request, contract, etc.?
New Proposals: My PI is planning to submit a new proposal. How do I let my capsule know that it's coming?
Proposal Complexity: How does SR determine the complexity of a proposal when determining the level of review?
Given the diversity of Northwestern's research portfolio, most proposals will be designated as regular or non-complex. Complex proposals may be identified by the anticipated complexity of the resultant award (e.g., multiple projects, cross-disciplinary collaborations with multiple institutions, etc.) and the level of internal coordination required for development.
Proposal Routing: To whom should I route proposals in CERES?
Signing Authority: Who is designated to sign off on proposals that require this? Does each capsule have its own signing official?
Sponsored Research staff have signatory delegation commensurate with office protocols and roles. Signatures are routed within Sponsored Research to the appropriate signatory when a signature is required that exceeds a staff member's delegation.